Bringing OEM Breakthroughs to Life
Millar OEM Solutions partners with global leaders in technology, manufacturing and healthcare to turn breakthrough technologies into life-saving innovations. Our high-performance MEMS pressure sensors and wireless pressure platforms seamlessly integrate with clinical and life sciences advancements to improve patient outcomes and shape the future of medicine.
Recorded Webinar: Why Measure Pressure?
Watch Millar's OEM Business Development Manager, Valor Thomas, as he discusses the added benefits of using MEMS pressure sensors in medical devices.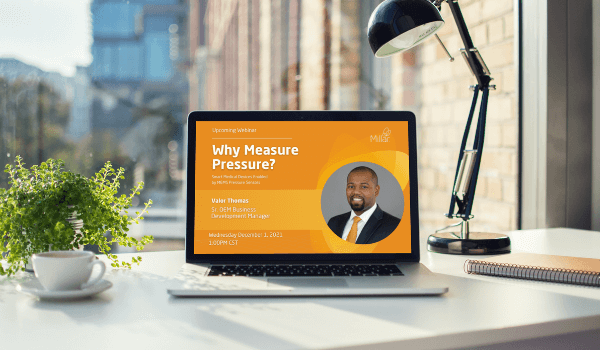 MEMS Sensors Advance Medical Device Development
MEMS pressure sensors operate by converting pressure signals into electrical signals via small strain gauges, called piezoresistors, implanted in a thin silicon membrane. As pressure deflects the membrane, it creates mechanical strain, which is then transformed into a change in electrical resistance and read out as a change in voltage. The interface electronics can connect to commercially available monitors and leverage existing device circuitry, reducing system complexity, lowering project costs, and increasing speed to market.
Contact a member of our team
Learn more our market leading pressure sensor technology by reaching out to a member of our team: