Let Us Handle the Pressure
Millar OEM Solutions partners with global leaders in technology, manufacturing, and healthcare to turn breakthrough technologies into life-saving innovations. Our high-performance MEMS pressure sensors and wireless pressure platforms seamlessly integrate into your big ideas to improve patient outcomes and shape the future of medicine.
Millar Adds Value to Every Integration Phase
In-depth knowledge is required for successful MEMS sensor integration. The learning curve associated with this can add years and millions of dollars to a project. You need Millar to guide you. An effective OEM process needs to account for every stage. Our proven integration process does just that and includes the following phases:
Discovery
Proof of Concept
Prototype Development
Manufacturing Development
Clinical Engineering
Commercial Manufacturing
Sustaining Engineering Services


MEMS Sensors Advance Medical Device Development
MEMS pressure sensors operate by converting pressure signals into electrical signals via small strain gauges, called piezoresistors, implanted in a thin silicon membrane. As pressure deflects the membrane, it creates mechanical strain, which is then transformed into a change in electrical resistance and read out as a change in voltage. The interface electronics can connect to commercially available monitors and leverage existing device circuitry, reducing system complexity, lowering project costs, and increasing speed to market.
Talk to an OEM expert about your big idea:
Integrating Our Small Sensor Into Many Markets
Millar's pressure sensing technology integrates with a wide variety of medical devices and applications to deliver valuable real-time insights that can improve the patient's physiological condition. Potential applications for device integration are virtually limitless, including:
Cardiovascular
Airway Pressure
Intracranial Pressure

Spinal Pressure

Compartment Pressure
Urodynamics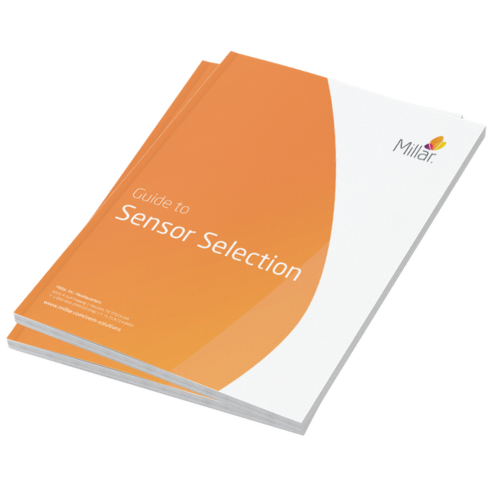 Download our Guide to Sensor Selection
Each sensor has certain capabilities and limitations. To choose the best sensor for your device, one must consider a variety of factors.
To learn more about the sensor selection process, consider downloading our new guide.
DeviceTalks Tuesdays: Webcast Recording
In this recorded webcast, listen as our OEM team discusses the advantages of making medical devices smarter by integrating MEMS sensors. Additionally, they talk through some of the current trends of contract design and manufacturing services and how Millar stands out in the Medtech space.