Advancing Medical Innovation
Millar partners with global leaders in technology, manufacturing and healthcare to turn breakthrough technologies into life-saving medical innovations. Engineering teams depend on Millar's pressure sensor integration know-how to develop smarter medical devices for better patient outcomes. In animal research and clinical trials around the world, medical scientists rely on Millar's high-fidelity pressure catheters and pressure-volume loop systems to make measurements, and decisions, with unprecedented accuracy, precision, and confidence.
Why Choose Millar?
Millar is known as a leader in the innovation of MEMS sensor-enabled devices from mouse to man, enabling medical advancements from heart failure research in mice to providing clinical pressure feedback data through integrated medical devices. With over 50 years of design and manufacturing expertise in pressure-sensing products, Millar delivers expert insight to our customers' innovations enabling better patient outcomes. Millar is a true partner through all stages of the medical innovation cycle.
We live out our core purpose every day. We push the limits of pressure sensor technology to advance medical understanding and enable new scientific discoveries with a mindset towards continuously improving the health of mankind.
Our core values guide everything we do:
Proven Excellence: We seek continuous improvement daily by thinking like our customers
Trust: Our trust in each other facilitates the dialogue to greatness
Commitment to Learning: We place no limits on our quest for knowledge
Leader of Innovation: We lead the way by boldly disrupting ourselves
Collaboration: We recognize that greatness cannot be achieved alone
History
Since 1969 when Huntly Millar founded the company, Millar, Inc. has pioneered the development of pressure sensor technology, directing its design and manufacturing expertise toward integrating that technology into catheters for life sciences and clinical applications.
For decades, our gold-standard, pressure sensor-enabled products have enabled discovery for life sciences and clinical researchers. These Mikro-Tip pressure catheters have become known as "Millars" and are the product of choice in the medical research community. Over the last 50 years, Millar has earned the reputation for providing precise products through citation in more than 15,000 published peer-reviewed papers. The quality of our products is backed by clinicians and researchers worldwide, who have testified to their accuracy, reliability and exceptional quality.
Throughout Millar's history, our goal has been to decrease the diameter of the sensors, minimizing interference with the physiological parameters being measured, and to increase the number and type of measurements that can be taken with a single, minimally invasive procedure. An important part of Millar's success has come from collaborating with customers, clinicians and researchers around the world to advance medical understanding and life-saving innovation.
This incredible history full of innovation enabled Millar to become a leader in pressure sensor integration and officially launch the OEM Solutions division in 2017. Building on a 50 year legacy, Millar's OEM Solutions team takes our extensive pressure sensor knowledge and integration expertise and embeds it directly into your development team. From a tested sensor module that seamlessly integrates into your device to a fully packaged, tested and sterilized device built to your precise specifications, Millar is here to support you from the first proof of concept prototype to the initial commercial run following successful clinical trial outcomes and regulatory approvals.
Our MEMS pressure sensor expertise, from sensor selection to encapsulation strategy to drift optimization through process validation and optimization, becomes your expertise. Our experience saves you time and money by letting you focus on what you do best. All while we focus precisely on what we do better than anyone in the world: MEMS pressure sensor integration.
Our Founder's Story
Huntly Millar designed the first catheter-tip transducer in the late 1960s with the help of Dr. Bill Hall as they flew a small plane through the nighttime skies of Arizona. So starts the story of Millar, which Huntly founded in his garage as Millar Instruments, Inc. in 1969. His legacy and passion for innovation lives on at Millar today.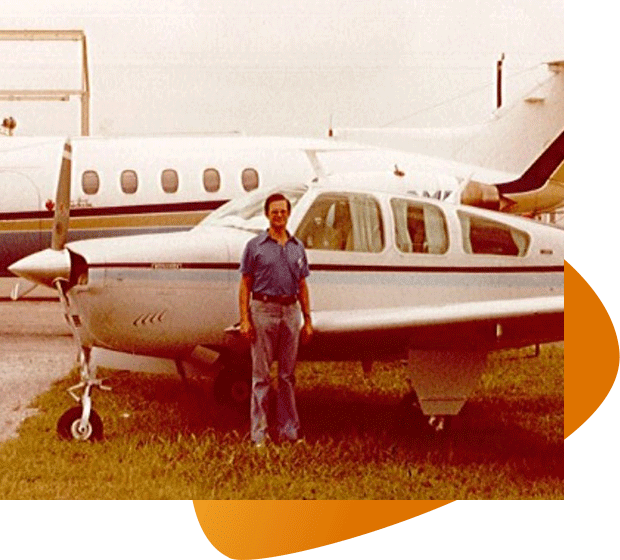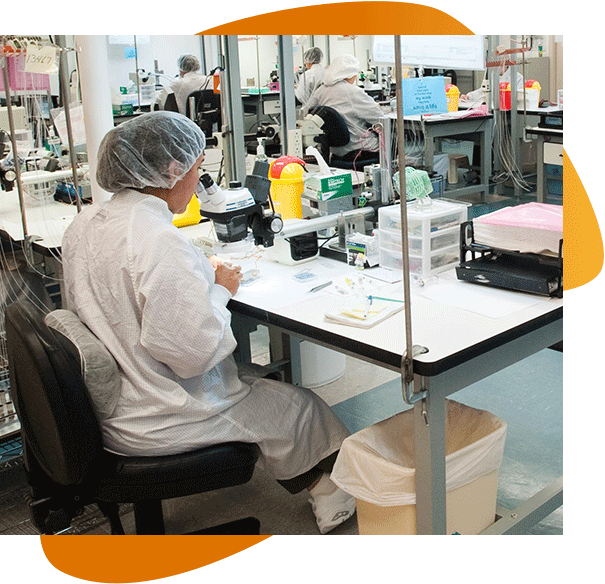 News & Events
Millar is in the news and may be at the next industry event you attend. Check out our latest news and upcoming events postings here.
Meet the Millar Team

"We are proud to collaborate with new partners to provide access to Millar's cutting edge MEMS technology. We have a long history of OEM product development and our products have played a crucial role in bringing medical devices and novel drug compounds to market."
Certified Accuracy & Reliability
Your research study or clinical trial is validated by its accuracy, and accuracy begins with instrumentation selection. Millar's compliance with national and international standards and regulations is reflected in our certification from accredited registrars and notified bodies, as well as licensed devices throughout several countries around the world.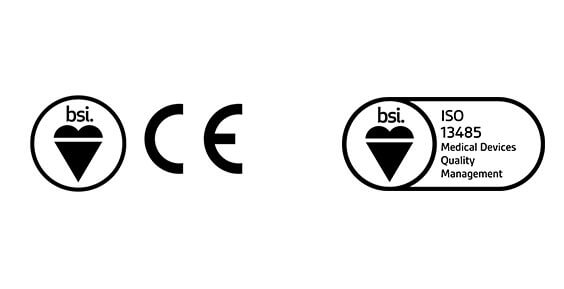 50 Years of Millar Innovation
In 1969, Millar is founded in Houston, Texas.
Contact Us
Want to learn more about Millar or its products? Ready to bring your medical breakthrough to life? We welcome your questions, ideas, and opportunities to collaborate. Contact Millar today to see how we can make it happen together. US Headquarters T: +1 832.667.7000 Toll Free: 800.669.2343 (US Only)