Full Medical Device Design Capabilities
Millar is known as an industry leader in sensor integration, but our capabilities extend far beyond that. As an OEM partner, Millar offers a range of in-house services, from wire stringing to custom design solutions, making us a comprehensive one-stop-shop for full device design needs.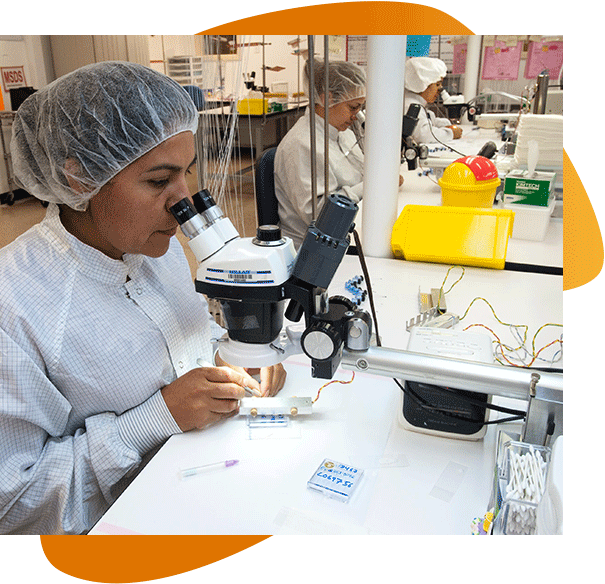 More than Just Pressure
Millar is the ultimate OEM partner, offering a wide range of in-house services tailored to support full device design. We offer solutions that meet device design needs, from multiple sensor placement to multi-lumen design options. Our new headquarters facility has expanded our capabilities, enabling us to meet our customers' requirements and become a full-service OEM partner.
Custom Design Solutions
Wire Stringing
By involving the precise placement of thin wires within the catheter shaft, wire stringing has expanded our capabilities at Millar. This process provides structural support, flexibility, and electrical conductivity. Stringing wires as small as 50 AWG enables miniaturization, which, in turn, allows catheters to navigate narrow structures with increased maneuverability. Moreover, this innovative technique enhances catheter instrumentation by integrating sensors, electrodes, or imaging devices for real-time monitoring and precise measurements. Ultimately, these advancements improve patient experiences and advance medical technology.
Design Optimizations
At Millar, we specialize in offering optimal sensor placement for multi-sensor designs. We empower our clients to unlock the full potential of MEMS pressure sensing technology by seamlessly integrating multiple sensors onto a single device. This integration leads to a remarkable enhancement in device precision and versatility. With the guidance and expertise of our OEM engineers, device developers can confidently navigate the intricate landscape of device design and sensor integration.
Multi-Lumen and Single Lumen
Continuing to push the boundaries, Millar is expanding our capabilities to include both single and multi-lumen design options. This design flexibility allows for the incorporation of various sensor types, such as oxygen and temperature sensors, alongside pressure sensors, all in the same device.
Custom Design Solutions
Offering fully customized design options to our customers, Millar OEM is about more than just pressure. Tailoring our solutions to meet the specific needs of each device, from sensor housings to integration techniques, we are a true partner through all stages of the medical innovation cycle. Whether it's building the entire device or providing individual components, Millar ensures comprehensive support to our customers.
Packaging Design
Tailored to meet the specific dimension requirements of the device and application, Millar offers custom sensor packaging design options. Customers work closely with our OEM engineers to finalize the design of the sensor packaging, ensuring flexibility in the shape of the housing and optimal integration and functionality. Millar's approach enables seamless collaboration between our team and customers to achieve the best results for their unique needs.
Project Management
Expanding beyond pressure sensor integration, Millar offers OEM project management services. As a one-stop-shop, we adapt our involvement to your needs, managing all aspects of your device design or manufacturing project, from sourcing vendors to overseeing operations. With our OEM expertise, we streamline the project lifecycle, ultimately saving you time and money.
Connect with Our OEM Solutions Team
Millar's OEM Solutions team has been collaborating with our partners for years to help create breakthrough products that shape the future of medicine. We excel in pressure sensor integration and have the expertise to help move projects forward, reducing the cost and time to market. Come partner with Millar.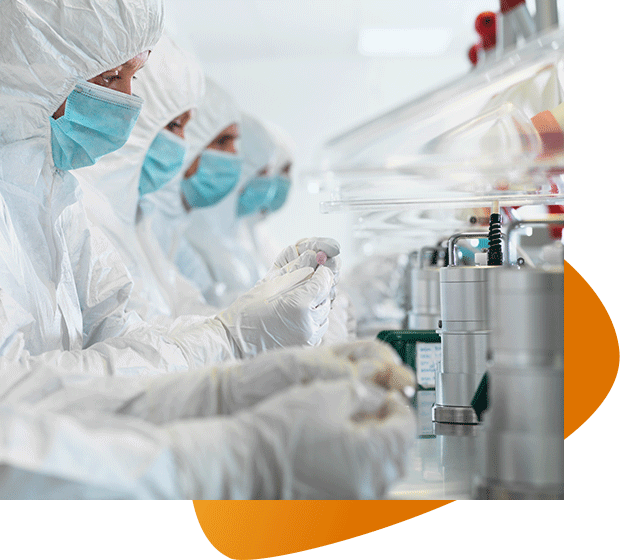 Contact Millar
Contact Millar OEM Solutions today to collaborate on your next project. We welcome your questions and ideas on OEM Solutions implementation. US Headquarters T: +1 832.667.7000 Toll Free: 800.669.2343 (US Only)