Pressure Volume Loop System
Comprehensive data leads to more powerful insights. That's why Millar supports leading cardiovascular research efforts around the world with innovative instrumentation for complete pressure-volume (PV) loop analysis. With comprehensive data available at their fingertips in every application, researchers can make measurements, and decisions, with unprecedented accuracy, precision and confidence.
Animal Use Only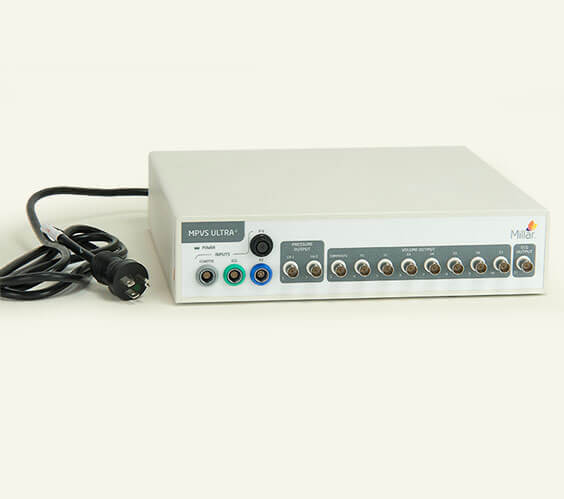 Coming From Transonic Scisense? Millar is here to help.
Transonic Scisense has closed its doors, and the Scisense product lines have been transferred to Millar for future customer support.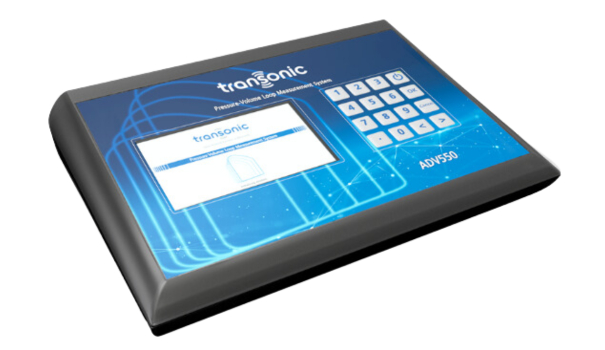 Pressure-Volume (PV) Loop Solutions
MPVS Ultra Single Segment

Product Number: 880-0168SS

Millar's MPVS Ultra Single Segment provides a cost-effective solution for getting started with mouse or rat PV loop studies with an appropriately sized PV catheter. This system includes two pressure amplifiers, a single segment of volume measurement, intracardiac ECG and intuitive software control to support invasive ventricular pressure and volume measurements.

The analog BNC outputs allow the measured primary pressure, volume and internal ECG signals to be recorded directly by an ADInstruments PowerLab and LabChart data acquisition system via BNC-BNC cables. The additional pressure BNC output provides a secondary pressure signal when used with a dual pressure or another pressure catheter.

As your research evolves from rodent studies to larger animal models, your MPVS Ultra Single Segment unit can evolve with you. A simple software upgrade will unlock the MPVS Ultra's full capacity, allowing volume measurement across seven electrode segments with Millar Ventri-Cath multi-segment PV loop catheters.
MPVS Ultra

The MPVS Ultra® system is the only solution for assessing complete cardiac function in animal models ranging in size from mice to livestock. The system is compatible with Millar's complete line of small animal PV loop catheters and large animal Ventri-Cath PV loop catheters.

Millar's MPVS Ultra® Pressure-Volume Loop System provides university labs, medical device organizations and pharmaceutical companies worldwide with robust, repeatable cardiovascular measurements to support a variety of research applications.

With seven available volume segments, a wide range of gain settings, an integrated internal ECG circuit and dual pressure amplifiers, the MPVS Ultra enables comprehensive cardiac function assessment in a wide range of animal models. For example:

Small and large animal capabilities
Dual pressure inputs
Seven volume segments plus composite volume
Internal ECG amplifiers
Software controlled user interface
Flexible gain and electrode configurations
Built-in volume calibration technique using Rho-cuvette
Comprehensive, easy-to-use analysis software
Compatible with Millar's single-segment and multi-segment Mikro-Tip® PV catheters
Pressure-Volume (PV) Loop Catheters

For complete pressure-volume (PV) loop analysis in large and small animal models, Millar's pressure-volume (PV) loop catheters integrate seamlessly with the MPVS Ultra® pressure-volume loop system. These catheters combine pressure sensors and electrodes for simultaneous high-fidelity pressure and volume measurements, enabling minimally invasive, continuous, intracardiac pressure-volume analysis.

PV Loop Catheters are available in 1 to 6 French catheter tip sizes and single-field or dual-field configurations to accommodate various heart sizes, and are applicable for closed-chest or open-chest surgical procedures and isolated working heart studies.

See a complete list of our PV Catheters in the table below
Millar Products Used in Cardiac Pressure-Volume Loop Studies
Products:
Model
Subject
Tip
Tip F Size
# of Sensors
Electrode Spacing
Length
SPR-839
Mouse
Straight
1.4F
1
4.5 mm
3.5 cm
PVR-1045
Mouse
Straight
1F
1
4.5 mm
3.5 cm
PVR-1035
Mouse
Straight
1F
1
3.5 mm
3.25 cm
PVR-1030
Mouse
Straight
1F
1
3 mm
3.25 cm
SPR-864
Mouse
Straight
1.4F
2
4.5 mm
3.5 cm
SPR-838
Rat
Straight
2F
1
9 mm
12.5 cm
SPR-869
Rat
Straight
2F
1
6 mm
12.5 cm
SPR-901
Rat
Straight
2F
2
9 mm
15 cm
SPR-878
Rat
Straight
2F
1
12 mm
15 cm
SPR-877
Small Mammal
Straight
3F
1
2.5 mm
120 cm
Ventri-Cath 507
Pig and Sheep
Pigtail or Straight
5F
1
7 mm
120 cm
Ventri-Cath 510
Pig and Sheep
Pigtail or Straight
5F
1
10 mm
120 cm
Ventri-Cath 512
Pig and Sheep
Pigtail or Straight
5F
1
12 mm
120 cm
Ventri-Cath 515
Pig and Sheep
Pigtail or Straight
5F
1
15 mm
120 cm
Brochure


Get Precise Pressure Results

For more information on how Millar and ADInstruments are working together to provide precise pressure and pressure volume research results, please download the Accuracy Matters brochure.
50 Years of Millar Innovation
In 1999, Millar introduces the first rodent PV system and catheters
Request a Quote
For more information or to purchase these products, please call Millar's exclusive distributor, ADInstruments, at 1.719.576.3970 or complete this form.