Bringing OEM Breakthroughs to Life
Millar OEM Solutions partners with global leaders in technology, manufacturing and healthcare to turn breakthrough technologies into life-saving innovations. Our high-performance MEMS pressure sensors and wireless pressure platforms seamlessly integrate with clinical and life sciences advancements to improve patient outcomes and shape the future of medicine.
Making Medical Devices Smarter
Millar's market-leading pressure sensing technology can make medical devices smarter with real-time monitoring capability, less invasive access and more reliable results. Our MEMS pressure sensor integration and wireless pressure technology are providing significant improvements in the medical understanding of existing patient conditions, therapy efficacy and device capability.
Leading Pressure Sensor Integration Process
Determining Best OEM Integration Solution

Millar's feasibility studies determine the best pressure sensor integration solution for your medical device. Leveraging our extensive pressure sensing technology expertise, this initial testing and analysis phase identifies potential issues early in the development process, eliminates unnecessary costs and delays, and gains insight into project scope and future manufacturing requirements.

Selecting the Final Product Design

Once a project passes Millar's initial feasibility assessment, it moves into the proof of concept phase, which involves product customization to test full sensor integration into one or more working designs. The Millar OEM team explores multiple design iterations before selecting and refining a final design, then develops initial documentation.

Developing Sensor-Enabled Prototypes

Millar supports prototype production in our pre-clinical manufacturing facility or our ISO 13485 certified cleanroom. The goal at this stage is to secure a stable design, complete initial design control documentation, and determine production volumes for lab and clinical trial testing.

Streamlining Product Manufacturing

Millar's manufacturing development phase defines the critical processes that impact a product's overall cost and successful production. Our manufacturing engineers will begin process validation work and review the designs and components to determine the product's ease of fabrication, possibly suggesting modifications to maximize production yields.

Taking Final Prototype Builds to the Next Stage

Millar's clinical engineering phase prepares your medical device for commercial manufacturing, preparing the pilot builds for production volumes. At this point, the production team is fully activated to meet your demands for regulatory testing and clinical trials.

Offering Full-Scale Manufacturing Services

Millar offers full-scale contract manufacturing services to our OEM partners. Our ISO 13485 Class 7 clean room is fully equipped to manufacture the pressure sensor integration components for the fully assembled medical device.

Partnering for Success

Millar is your OEM partner every step of the way. Once your medical device is in commercial production, we provide sustaining engineering services to ensure production lines are optimized. Services include general maintenance, process improvements, and a dedicated product engineer to facilitate any future changes or challenges.
DeviceTalks Tuesdays: Webcast Recording
In this recorded webcast, listen as our OEM team discusses the advantages of making medical devices smarter by integrating MEMS sensors. Additionally, they talk through some of the current trends of contract design and manufacturing services and how Millar stands out in the Medtech space.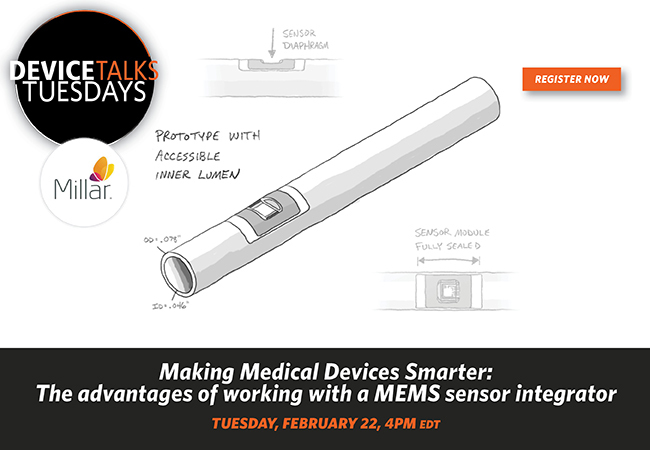 Delivering Valuable Insights
Cardiovascular
By integrating pressure sensors into diagnostic and therapeutic cardiovascular devices, additional insights can be relayed about the patient's cardiovascular health and how to proceed with treatment or therapy.
Critical and Neurocritical Care
Life threatening conditions require accurate, comprehensive, intensive critical care. Millar catheter-based solutions are regularly deployed in critical care situations to continuously measure internal fluid pressures and monitor the patient's condition, from brain to heart health.
Oncology
Millar research catheters have been cited in numerous publications for effectively measuring interstitial fluid pressure. Consider how decades of our catheter development expertise can be transferred to today's oncology medical devices.
Respiratory
Millar pressure sensor-enabled devices measure airway pressures for various respiratory purposes, from sleep apnea studies, to lung disorder diagnoses, to inhale-exhale pressure exercise studies.
Orthopedic
Incorporating Millar's high-fidelity pressure sensing capabilities into intra-compartmental pressure measurement devices enable continuous monitoring in trauma patients with reliable, accurate results even during patient movement.
Other Markets
Our expertise spans a variety of industries. So whether you're interested in developing a device for emergency medicine, urodynamics, or any other application where pressure is measured inside the human body, Millar can help.
Connect with Our OEM Solutions Team
Millar's OEM Solutions team has been collaborating with our partners for years to help create breakthrough products that shape the future of medicine. We excel in pressure sensor integration and have the expertise to help move projects forward, reducing the cost and time to market. Come partner with Millar.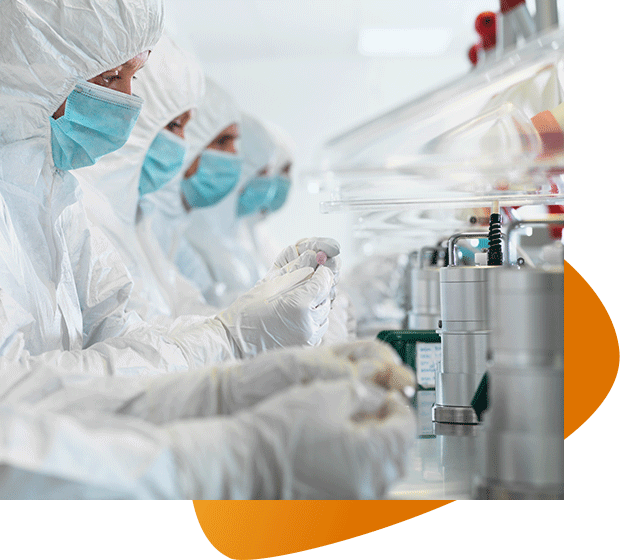 Contact Millar
Contact Millar OEM Solutions today to collaborate on your next project. We welcome your questions and ideas on OEM Solutions implementation. US Headquarters T: +1 832.667.7000 Toll Free: 800.669.2343 (US Only)