Innovation Spotlight: Codman Microsensor® ICP Transducer
Codman, now part of Integra LifeSciences - a world leader in medical technology with an innovative portfolio of surgical instruments, neurosurgical products and advanced wound care products, reached out to Millar in 1990 to develop a better method for measuring intracranial pressure (ICP) in patients with traumatic brain injury (TBI).
To learn more about our OEM partnership with Codman, download our case study.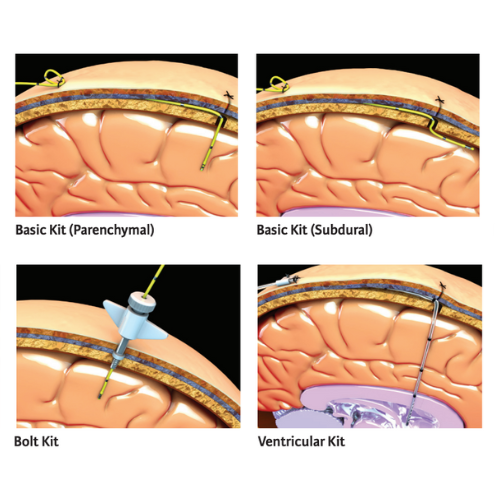 About TBI (Traumatic Brain Injury)
Intracranial pressure (ICP) monitoring has become a valuable tool in managing traumatic brain injury (TBI), cerebral edema and subarachnoid hemorrhage. When ICP monitoring was first introduced in the 1960s, it was considered a controversial approach as complication risks were unknown. Between 1995 and 2005, the use of ICP monitoring in the management of TBI more than doubled in the U.S.
Codman and the Microsensor®
Millar's patented strain-gauge technology in the Codman Microsensor® ICP Transducer gives medical practitioners the precise, reliable information they need to intervene quickly and relieve brain-damaging pressure. The Microsensor consists of a MEMS pressure sensor that is mounted in a sensor housing at the tip of a 100cm 3F flexible nylon catheter and has the ability to measure intracranial pressure directly at the source – parenchymal, subdural, or intraventricular.
Contact Millar
Ready to bring your medical breakthrough to life? Contact Millar OEM Solutions today to see how we can make it happen together. US Headquarters T: +1 832.667.7000 Toll Free: 800.669.2343 (US Only)