SPR-524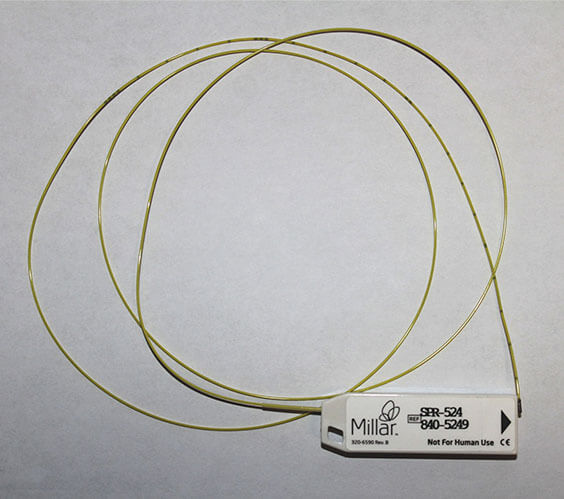 Designed for animal research, the SPR-524 features advanced sensor design for maximum durability, drift of less than 3 mmHg per 24 hours and a versatile 3.5 French tip. This low-cost reusable catheter offers an affordable option to researchers requiring continuous high fidelity pressure measurement for up to seven days. The SPR-524 is often used to monitor pressures in the left atrium or ventricle, but it may also be used in a variety of other animal research applications.
NOTE: The SPR-524 is non-repairable and is warranted for 30 days against defects in materials and workmanship.
Product Specifications
Model

SPR-524

Product Number

840-5249

Subject

Small Mammal

Length

100 cm

Tip F Size

3.5F

Body F Size

2.3F

Pressure Connector

Low Profile

Material

Nylon

Tip

Straight

Number of Sensors

1
ADInstruments and Millar
Millar Mikro-Tip® Pressure and PV Loop catheters systems are available exclusively from ADInstruments, our strategic partner for over 15 years, because we share the same goals of providing quality products backed by world-class technical support and service.