Integrated OEM Solutions Start with Discovery
If you're interested in creating a smarter medical device with integrated pressure-sensing technology, Millar's OEM Solutions Integration Discovery phase is the place to start. Our business development team will facilitate exploratory conversations to understand your project, sensor requirements, and desired application. Millar's Discovery expertise helps ensure the success of your project, determining if it's feasible to add our MEMS sensor technology.
Millar Follows Multi-Phase Discovery Process
Initial Sensor Integration Research Gains Insight
Millar's OEM Solutions team understands the challenges associated with pressure sensor integration and can help determine optimal sensor integration possibilities, provide recommendations based on device size constraints, or suggest redesign ideas to help make integration possible. Millar's initial sensor integration research includes conducting a feasibility study to determine potential issues early in the development phase, eliminate unnecessary costs and delays, and gain insight into project scope and future manufacturing requirements. Combining our expertise with your team's knowledge can greatly reduce the cost and time to market for your product.
Pressure Sensor Feasibility Testing Produces Solutions
Millar's pressure sensor feasibility studies involve initial testing and analysis to provide solutions for integrating one or more pressure sensors into a medical device. We approach feasibility testing and discovery in two ways. One option is purchasing Millar's off-the-shelf developer kit for internal testing. The second option is to send an initial prototype for review by Millar's R&D team, which will perform an initial assessment and present a report outlining potential design options, technology fit limitations, and proposed next steps. The most effective feasibility testing approach depends upon your product design. When Millar's R&D team conducts the feasibility assessments, a discovery session will be scheduled to jumpstart the collaboration between you and Millar and set the direction for what needs to be tested during the feasibility stage.
Integration Planning Sessions Set Future Direction
Integration planning is critical in determining the appropriate pressure sensor technology, including the sensor size, absolute or vented, drift requirements, longevity and sensitivity. This may involve a half- or full-day meeting to discuss technology goals, required testing and desired outcomes. The initial report we develop from these planning sessions will determine if the project will proceed to the next Proof of Concept stage.
During this stage, Millar can provide feedback regarding your intended price points and market acceptance. Many customers underestimate the cost of incorporating MEMS sensors. The OEM process helps to align expectations and provide feedback if the device concept and market pricing are aligned. You can also leverage our Key Opinion Leaders (KOL) network for additional concept validation.
Case Study


OEM Solutions Partner Revolutionizes TBI Treatment

A medical device manufacturer reached out to Millar OEM Solutions in 1990 to develop a better method for measuring intracranial pressure in patients with traumatic brain injury (TBI). Since then, we have manufactured nearly one million patented strain-gauge pressure sensors that have revolutionized TBI treatment.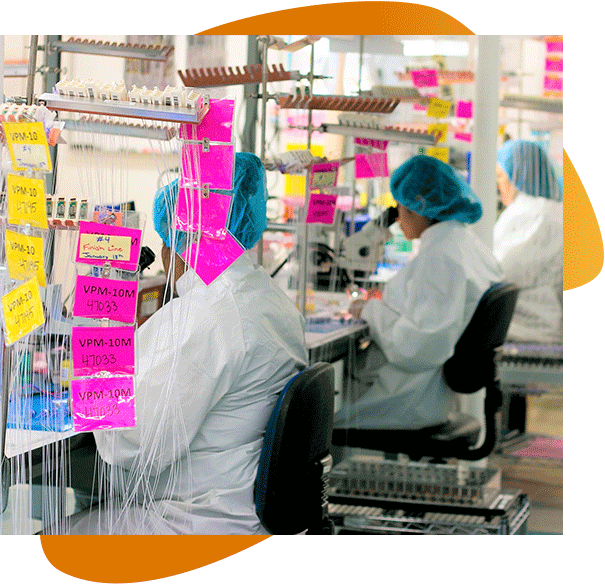 Next Step: Proof of Concept
After the Discovery phase identifies initial design requirements and potential integration pathways, your project will move on to the next step in Millar's OEM Solutions Integration Process -- Proof of Concept -- to test these assumptions. Come explore Proof of Concept.
Contact Millar
Millar OEM Solutions has been collaborating with our partners for years to help create breakthrough products that shape the future of medicine. Contact us today to collaborate on your next project. We welcome your questions and ideas. US Headquarters T: +1 832.667.7000. Toll Free: 800.669.2343 (US Only)