SPR-839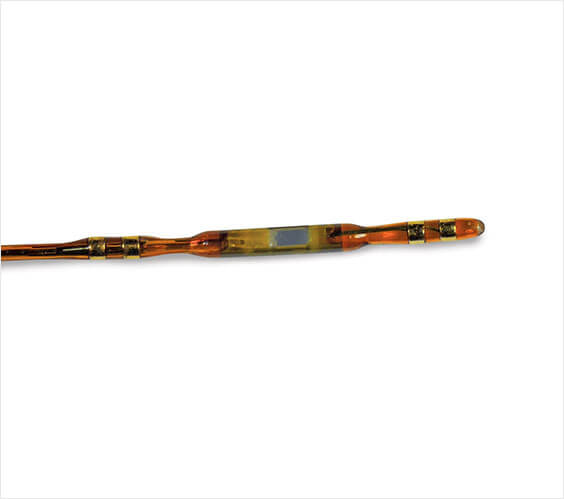 The SPR-839 mouse pressure-volume catheter is the market leading solution for simultaneously measuring left ventricular pressure and volume in mice. Built to the highest quality standards, the catheter combines a proven Mikro-Tip® pressure sensor with four electrodes to collect real-time pressure-volume data.
The SPR-839 is Millar's most popular catheter for performing pressure-volume studies in mice. With a pressure sensor diameter of 1.4F and 0.8F along the catheter body, this model offers the ideal combination of durability and ease of use for hemodynamic studies utilizing mice 25 g and larger.
The SPR-839 provides a 3.5 cm usable catheter length and a 4.5 mm electrode spacing for optimized ventricular volume measurement in standard-sized mice. For smaller animals and/or right ventricular studies, consider the PVR-1045, PVR-1035 and PVR-1030.
For complete hemodynamic analysis, use the SPR-839 mouse pressure-volume catheter with the MPVS Ultra or MPVS Ultra Single Segment system, a modular PowerLab data acquisition system with LabChart analysis software.
Product Specifications
Model

SPR-839

Product Number

840-8111

Subject

Mouse

Length

3.5 cm

Tip F Size

1.4F

Body F Size

0.8F

Pressure Connector

Low Profile

Material

Polyimide

Tip

Straight

Number of Sensors

1

Number of Electrodes

4

Electrode Spacing

4.5 mm
ADInstruments and Millar
Millar Mikro-Tip® Pressure and PV Loop catheters systems are available exclusively from ADInstruments, our strategic partner for over 15 years, because we share the same goals of providing quality products backed by world-class technical support and service.