MPR-500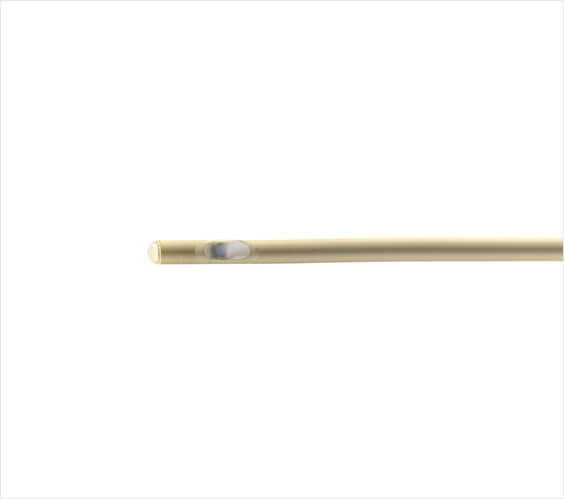 The MPR-500 Mikro-Tip® large animal pressure catheter provides a more flexible option for monitoring high-fidelity cardiovascular pressures at the source. Popular for both in vivo and in vitro applications where a stiffer catheter is not required, this model is made from flexible 5F polyurethane and is often incorporated into non-cardiovascular applications such as airway pressure, swallowing pressure and bladder pressure measurements.
For an entry level hemodynamic or bench-top system, use the MPR-500 pressure catheter with the PCU-2000 pressure control unit, a modular PowerLab data acquisition system with LabChart analysis software and the Blood Pressure analysis module. Or for the most complete cardiovascular analysis solution for your lab, combine the MPR-500 with the MPVS Ultra® Pressure-Volume Loop system and a Ventri-Cath PV loop catheter.
Product Specifications
Model

MPR-500

Product Number

840-8162

Subject

Pig and Sheep

Length

70 cm

Tip F Size

5F

Body F Size

5F

Pressure Connector

Low Profile

Material

Polyurethane - Woven Dacron

Tip

Straight

Number of Sensors

1
ADInstruments and Millar
Millar Mikro-Tip® Pressure and PV Loop catheters systems are available exclusively from ADInstruments, our strategic partner for over 15 years, because we share the same goals of providing quality products backed by world-class technical support and service.